It's a funny thing, applying to an Etsy event. They basically look at your shop to jury you, so you've got to get a bunch of listings up to make sure you have the full variety of your products up. To be honest, I've only sold a couple of hats via Etsy, and they were custom orders, from folks who knew exactly what they wanted. I personally would never buy a hat I hadn't tried on, so I don't try to push the hats very hard online, and therefore never have many hats in my Etsy shop. Which is weird, because the hats are why I get out and do the in-person markets / fairs / art sales.
So, even though right now I don't want to be selling much on Etsy (I'm hoarding stock for both the Cabbagetown Art & Crafts Sale and Danforth East Arts Fair), I have just added a bunch of listings, including a couple of these super-cute tree toppers. (And if you're wondering why there is a Mason jar there, it is for size comparison. I figure most folks have seen a 20oz Mason jar, but may not be able to picture 8″ in their heads, or have a ruler handy.)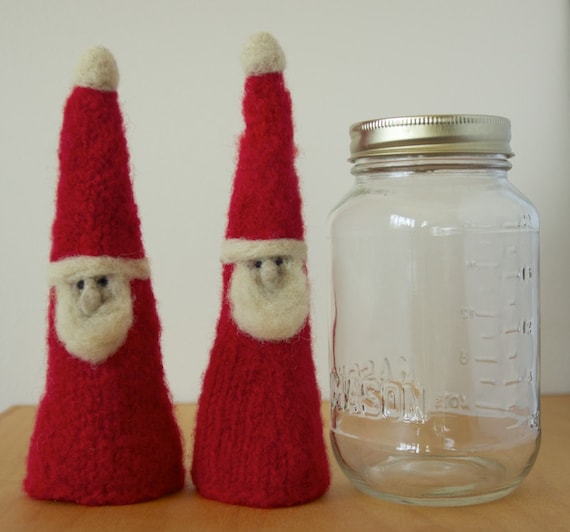 What am I applying for? I've already been accepted to the flagship Etsy: Made in Canada market that's presented by TEST and 416 Hustler down at the MaRS Atrium, but apparently there is a media event on the night before for a handful of the 100 vendors accepted to the market, so I thought I'd throw my hat in for that, as it were. Wish me luck, folks!
Oh, and here's a little sneak peek at something I'll have at Cabbagetown. I was encouraged to make this by my sons, surprise, surprise…