Next week I'm at the Leslieville Flea, and my fantastic Crafternoon Tea neighbour, Natalie, will be there with her super cool notebooks. Check it out!
(click on images to view on Etsy)
Papermuse Designs
Products: Funky, retro-inspired notebooks and journals from upcycled items like vinyl records, maps, children's books, and other interesting materials.
Price Range: $9 to $60
How did this all begin?
I've always loved books, paper and journaling, so I was naturally curious when I came across a bookbinding/papermaking class 10+ years ago. I registered for the class, instantly fell in love with bookbinding and haven't looked back since.
About:
I'm a huge music lover, so when I figured out how to cut vinyl records and transform them into notebooks, it was a breakthrough moment. I knew I was onto something special when everyone reacted so positively to them. They're now my signature product.
I'm always on the lookout for interesting materials that can be upcycled into notebooks. So many things inspire me: Movie posters, beautiful paper, art galleries, eclectic shops, bookstores, and especially Pinterest!
I also love teaching workshops to people who are curious about bookbinding, but aren't convinced they have the skills to make a notebook from scratch. (I always prove them wrong.)
Papermuse Designs can be found on Etsy, Facebook, Twitter, Instagram, and their blog.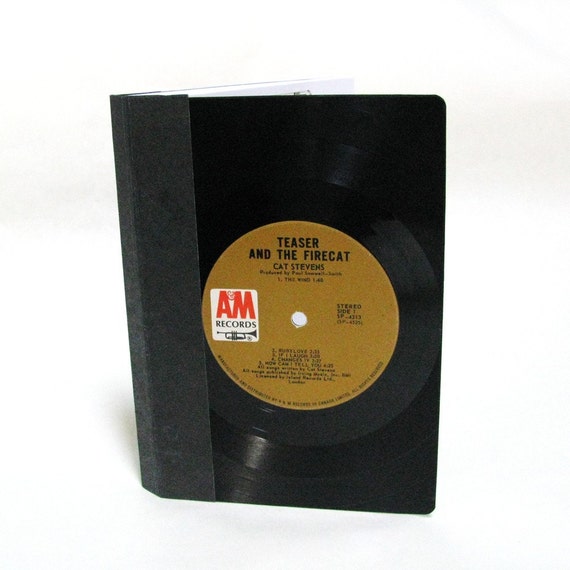 All images used with permission.