I will be at the upcoming Elora Handmade Market on Sunday, October 23 from 10am-4pm with Miriam and Cheryl of The Urban Hedgehog. I look forward to seeing their adorable children's items in person! Come see us in The Heritage Barn at The Wellington Museum & Archives 536 Wellington Rd 18,  Elora, Ontario.
(please click on images below to see their Etsy listings)
Products:  Modern, minimalist items for children
Price Range: $15-$105
How did this all begin?
In February this year, at a family get-together, we decided it would be a good idea to combine our abilities, and thought we would open an Etsy store – just to give it a try.

What inspired you to do this work? 
Our love of sewing and crafting.
What were your goals when you started? Have they changed? 
Before we started, we just wanted to be able to sell one item in the first 3 months. After setting up the shop on 7 July, we have already sold over 50 items, and created a wholesale relationship with a local retailer. We hope to open our own stand-alone website next year, and work with more local people.
What challenges have you had? We found it hard to locate the fabrics we wanted, and to set up the services we needed to start – Etsy shipping, etc. Most challenging is finding the time to create our products. One of us has 2 young children, and the other works full time.
What inspires new projects? Our natural surroundings is our biggest inspiration.
What makes your work unique and truly your own? We have our own handdrawn designs printed, and our creativity.
When is the best time for you to work in the day? For Miriam – when the children have gone to bed. For me, I find the weekends are best when I'm not feeling rushed.
Tell us a bit about your creative process. We come up with an idea, get together, and try to find the materials at the right price. We create a pattern and make the item. If it sells, we make more – if not, we move on to the next idea.
What do you do when you're not working on your business? Miriam is busy with two young children, and until recently wrote weekly articles for a parenting resources blog. I work full time, and when I'm not working, I'm stitching!
What advice do you have for artisans just getting started? We don't feel we can give much advice having just started, but the best we can do is to advise that you work hard, advertise your store everywhere, and go to all the markets you can.
What is the best advice you've received?
The best advice we've received is that starting a new business is like blowing up a balloon – you need a good couple of puffs to start it off, but afterwards, although you still have to keep blowing you don't need to work quite as hard!
You can find The Urban Hedgehog on Etsy, Twitter @HedgehogUrban, Instagram @theurbanhedgehog, Pinterest and on Facebook.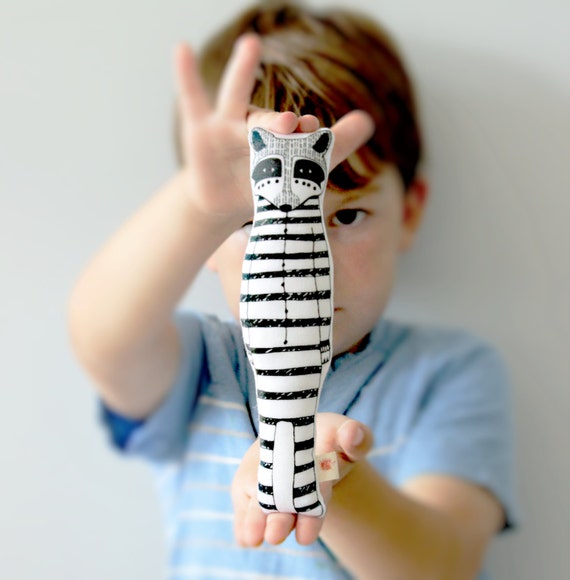 (All photos used with permission)